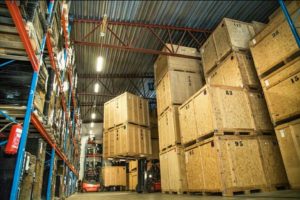 Warehouse and Storage
We deliver dependable and accessible long-term, short-term and in-transit storage solutions. We can pick up your items to be stored, then arrange for their pickup or delivery when you are ready to retrieve them. Our inventory management system ensures that while your items are stored with us, we know exactly where they are for expedited pickup and delivery. and we can expertly pack your items if they are especially fragile or delicate.
Secure and Clean Storage and Warehouse
Keeping your possessions secure and safe is our number one priority Warehouses are state-of-the-art facilities outfitted with, 24-hour security alarms and camera systems, fire detection and suppression systems, and ventilation systems.
Packing and Storage
Your items will be palletized and vaulted, and we provide open racking for various commercial goods. Your household goods are stored in plywood vaults. Vaults provide clean, safe and secure storage. Once the furniture and boxes are carefully loaded, the vaults are closed and stacked in our warehouse. A detailed inventory of each vault is maintained and items can be retrieved if necessary.
Shipping and Receiving services
C & R Movers offers warehouse storage in our 15,000 square foot facility.  We also offer receiving services.  If you want something shipped to you but don't have the capability, time or space to receive the shipment, have it shipped to our warehouse.  We will inspect, receive and hold for you until you are ready for pick up or delivery. Also you can have your items brought to our warehouse to have packed and/or crated and ship from our location.
Here you can create the content that will be used within the module.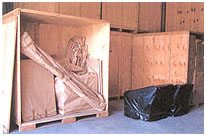 Upholstered furniture is wrapped in black plastic and stored in open racks.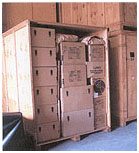 Vaults stacked in our warehouse.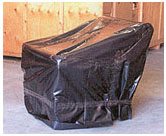 Furniture is wrapped in protective paper.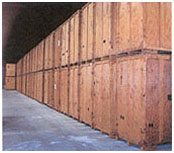 Your household goods are stored in plywood vaults.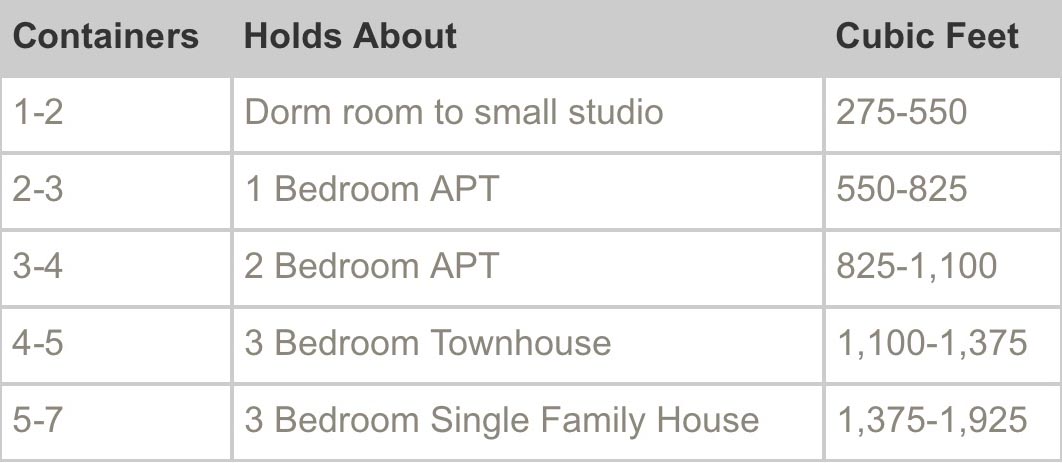 C & R Movers, LLC
2255 South Forbes Dr.
Montgomery, AL 36110

Mon   8:00 AM - 6:00 PM
Tue    8:00 AM - 6:00 PM
Wed   8:00 AM - 6:00 PM
Thur   8:00 AM - 6:00 PM
Fri      8:00 AM - 6:00 PM
Sat     8:00 AM - 5:00 PM
Sun    Appointment Only